FIRST SUNDAY IN ADVENT
November 27 & November 28, 2021
REFLECTION ON TODAY'S READING
We must be on guard for the Day which is to come when all will be fulfilled. As we await the coming of Christ, let us love one another, observing his covenant and decrees.
Under the directive from the Diocese of Honolulu
St. Joseph Church has set up an egiving program to allow parishioners and guests an easier way to give. It will also allow the donors to: 1. Give from anywhere using a computer, tablet, or smartphone. 2. No need to find a check or stop by the ATM. 3. Use your Checking/Savings Account or your Debit/Credit Card. 4. Schedule gifts to occur automatically. Click on the give now link or on your phone using my parish app. "All must give as they are able, according to the blessings given to them by the Lord your God." Deuteronomy 16:17
Online donations may be made at any time from the comfort of your own home or any place with internet access. Online donations are credited to your tax statement for the end of the year (except when made anonymously)and you can change your account preferences and donation amounts at any time.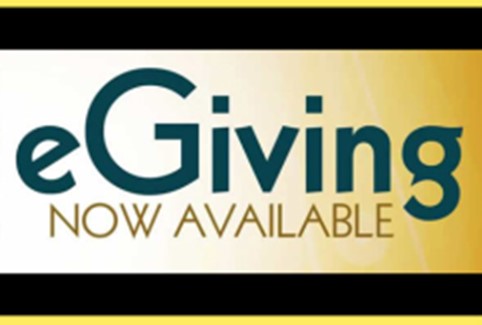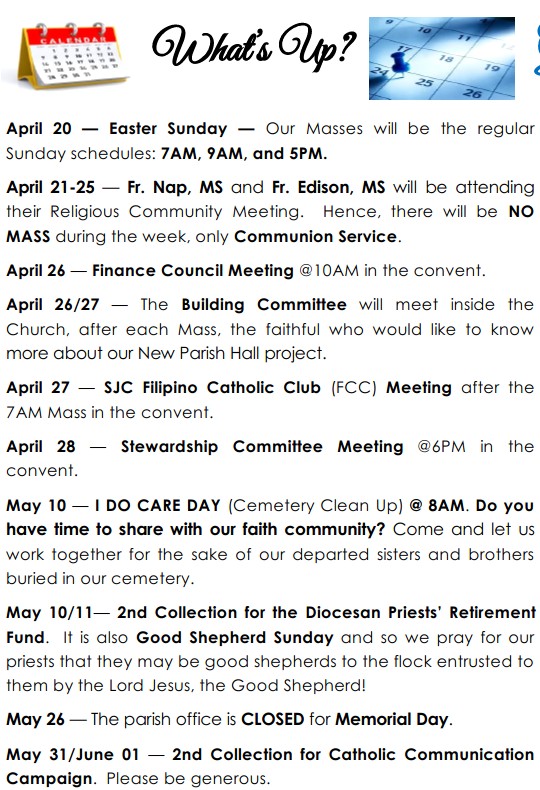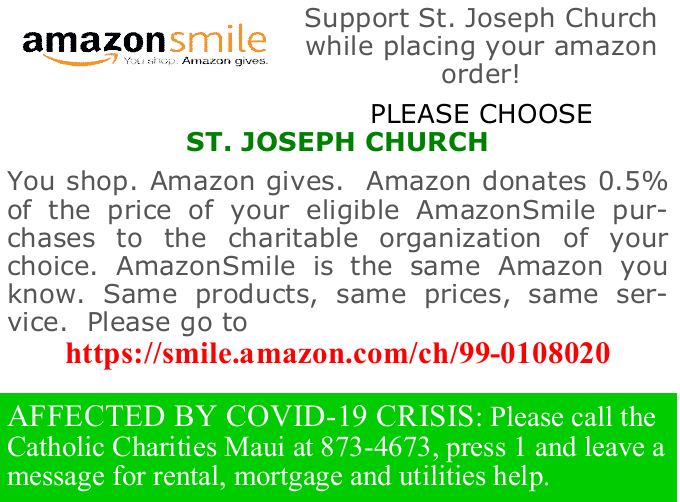 Look up, Your Redemption Is Drawing Near
Look up, Your Redemption Is Drawing Near
How good are you at reading signs, especially signs which God sends our way? The people of Jesus' time expected that the coming of the Messiah would be accompanied by extraordinary signs and wonders. Jesus' first coming was clouded in mystery and surprising wonderment: Even though he was the rightful heir to the throne of King David, he was born in obscurity in a cave at Bethlehem, near the place where David had watched over his father's sheep some 1000 years before. A choir of mighty angels chose to announce the good news to a small band of lowly shepherds keeping their night watch nearby. Learned magi from the East, who recognized a great omen in the heavenly sky, followed the star until it led them to Bethlehem. They alone found the child with his mother and paid him homage as the newborn king of Israel. When Jesus humbly submitted to baptism at the River Jordan, the heavenly Father spoke audibly for those nearby who were willing to listen, "This is my beloved Son with whom I am well pleased."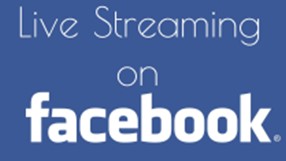 A STEWARDSHIP MOMENT
On this first Sunday of Advent, the Gospel reading depicts Jesus warning his followers about the end-time. He urges them to pray, be vigilant, spiritually awake, avoid self- indulgence, spiritual malaise, and a preoccupation with anxiety. Jesus advises against a lifestyle of earthly pleasures and worry. These will not matter when the Lord asks for an account of our stewardship. Stewards realize their lives are not just about the here and now. They know themselves to be reflections of God's active presence in the world and witnesses of the Lord's promises. As we begin this season of hope, let us reflect on the practical effect of having every waking moment in our lives dedicated to the Lord.
QUIET HOLY HOUR & ADORATION
First Thursday of the month. All are Welcome anytime between 5-6:30 pm. Please observe the following protocols: Sign in with name & contact information, wear a mask at all times, practice social distancing and sanitize hands. No fellowship before or after Holy Hour.
THRIFT SHOP NEW HOURS OF OPERATION
Effective May 2021, the Thrift Store new hours of operation will be every Tuesday from 8 a.m. - 12 noon and on the 2nd & 4th Thursday of the month form 8 a.m. - 12 noon.