THE THIRD SUNDAY IN ORDINARY TIME
January 21 & 22, 2023
REFLECTION ON TODAY'S READING
We have seen a great light Jesus, the Messiah, who heals us of our sin and who is our unity and peace.
Under the directive from the Diocese of Honolulu
St. Joseph Church has set up an egiving program to allow parishioners and guests an easier way to give. It will also allow the donors to: 1. Give from anywhere using a computer, tablet, or smartphone. 2. No need to find a check or stop by the ATM. 3. Use your Checking/Savings Account or your Debit/Credit Card. 4. Schedule gifts to occur automatically. Click on the give now link or on your phone using my parish app. "All must give as they are able, according to the blessings given to them by the Lord your God." Deuteronomy 16:17
Online donations may be made at any time from the comfort of your own home or any place with internet access. Online donations are credited to your tax statement for the end of the year (except when made anonymously)and you can change your account preferences and donation amounts at any time.
New documents from the Vatican: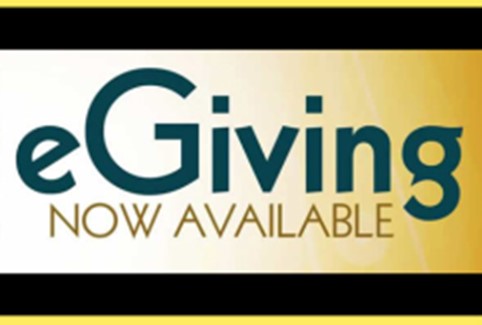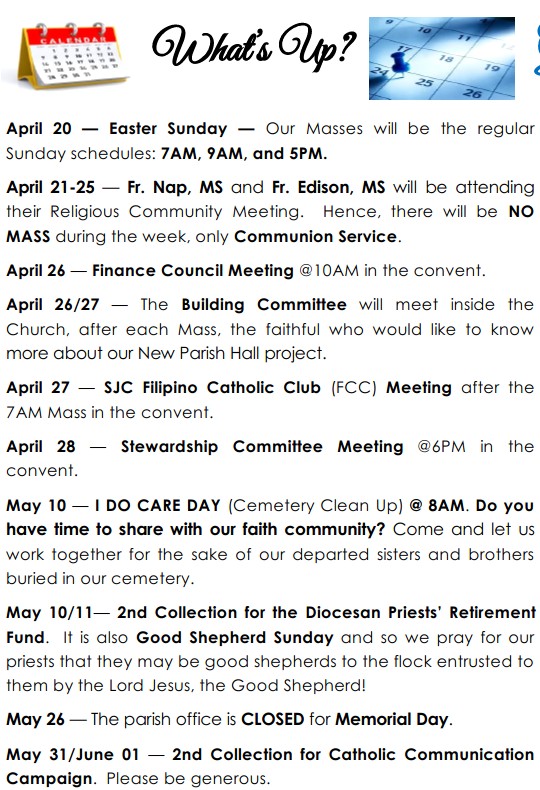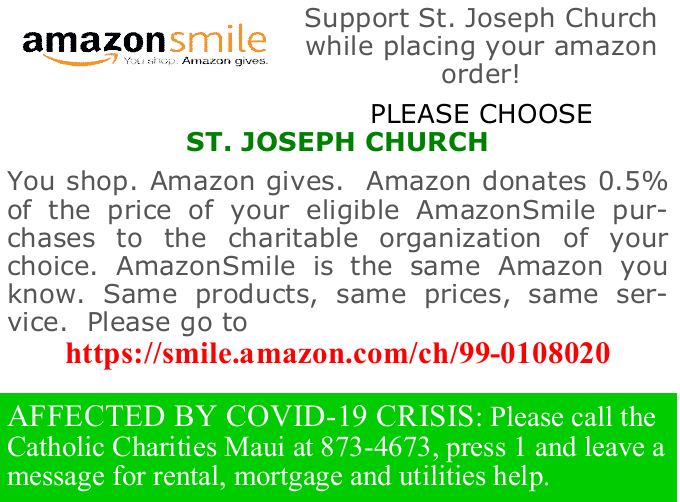 From Darkness and Death to Light and Life
From Darkness and Death to Light and Life
Do you know the joy and freedom of the good news (Gospel) of the kingdom of God? John the Baptist's enemies had sought to silence him, but the good news of God's kingdom of salvation cannot be silenced. As soon as John had finished his testimony Jesus began his in Galilee. Galilee was at the crossroads of the world and much traffic passed through this little region. It had been assigned to the tribes of Asher, Naptali and Zebulum when the Israelites first came into the land (see Joshua 9). For a long time it had been under Gentile occupation (non-Jewish nations).

.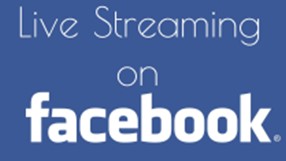 A STEWARDSHIP MOMENT
In today's gospel we hear Jesus calling Peter, Andrew, James and John to follow him. Following Jesus was a difficult journey for these first disciples. It is difficult for us today. Jesus wants to teach us his way of thinking, acting and encountering the world. But it is not easy for us to embrace his teaching. Good stewards of Jesus' teachings realize they are on a spiritual journey, and must learn from their experiences of being open and resistant to the gospel. They realize the need to be liberated from those actions that keep them from enjoying a closer friendship with Jesus. What is it in our lives that we need to reform? What keeps us from revealing God's glory to others?
EUCHARISTIC ADORATION OF THE BLESSED SACRAMENT
First Thursday of Every Month. Come anytime between 5-6:30 pm.. All are Welcome!
THRIFT SHOP NEW HOURS OF OPERATION
Effective May 2021, the Thrift Store new hours of operation will be every Tuesday from 8 a.m. - 12 noon and on the 2nd & 4th Thursday of the month from 8 a.m. - 12 noon.